"Not all those who wander are lost."
~ J.R.R. Tolkein
Beloved St. Francis of Assisi saw God in all of creation.  We invite you to find God while exploring San Damiano's 55 acres.  We highlight a few of the countless spots where you may find inspiration. 
A note to hikers:
San Damiano Retreat seeks to strike a balance between being a place of welcome for all while also maintaining a peaceful and sacred nature for are retreat guests.  Our 55 acres are private property and not public park lands.  If you are a walker or hiker, please do not walk around the perimeter of the retreat house and refrain from loud talking while enjoying the free gift to you of our trails. Please keep pets on leash.
The Canticle Garden is named in honor of St. Francis' poem, "The Canticle of the Creatures." This little plot of land reflects our commitment to Franciscan values and deepens awareness of the environment through organic and sustainable agriculture practices.  The labyrinth, located within the Canticle Garden, is a walking meditation path of prayer. Walking the labyrinth reduces stress, quiets the mind, and opens the heart.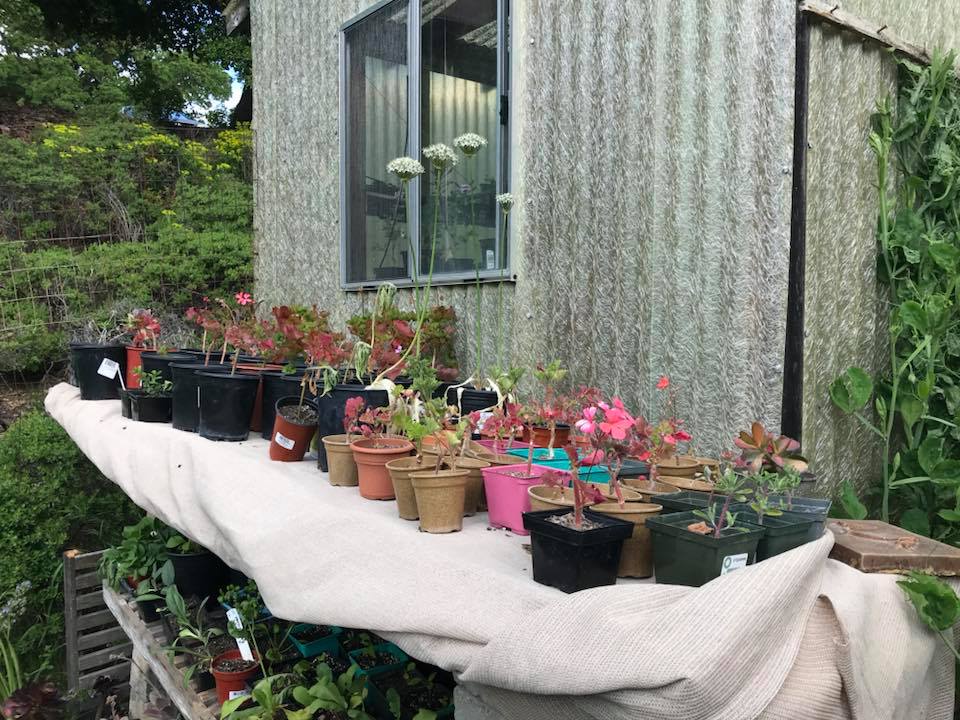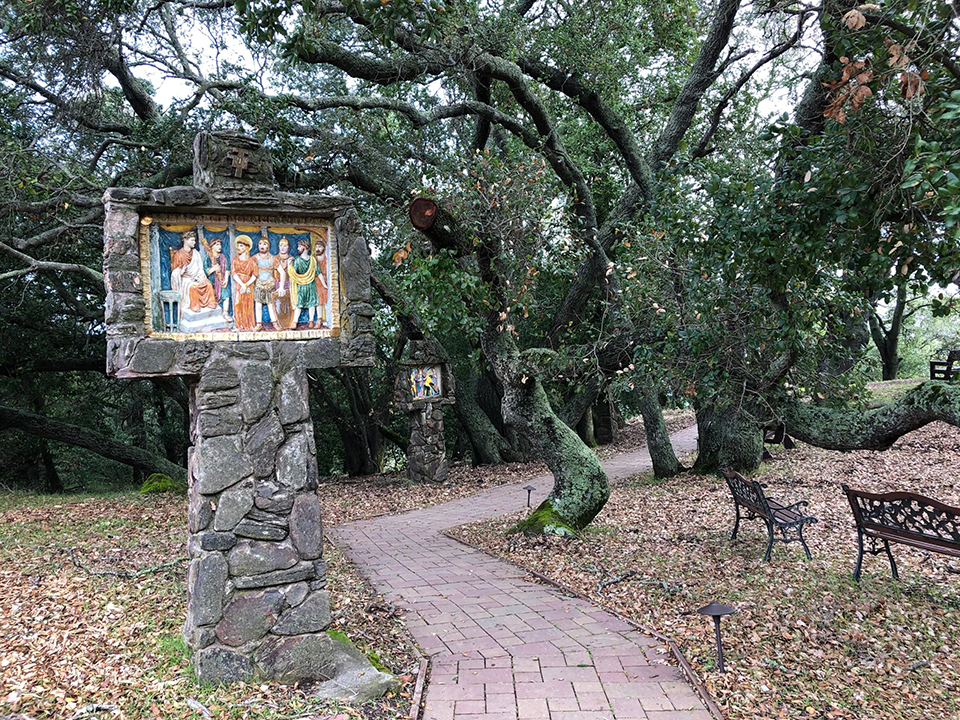 The Stations of the Cross are located in the oak orchard near  the southeast end of the retreat house.  The stations were created in 1964 by artist Francesco Parente of Italy.
As you drive up to the grounds, you will see a large sculpted panel of Mary.  She was created by the late Fr. Luigi Sciocchetti.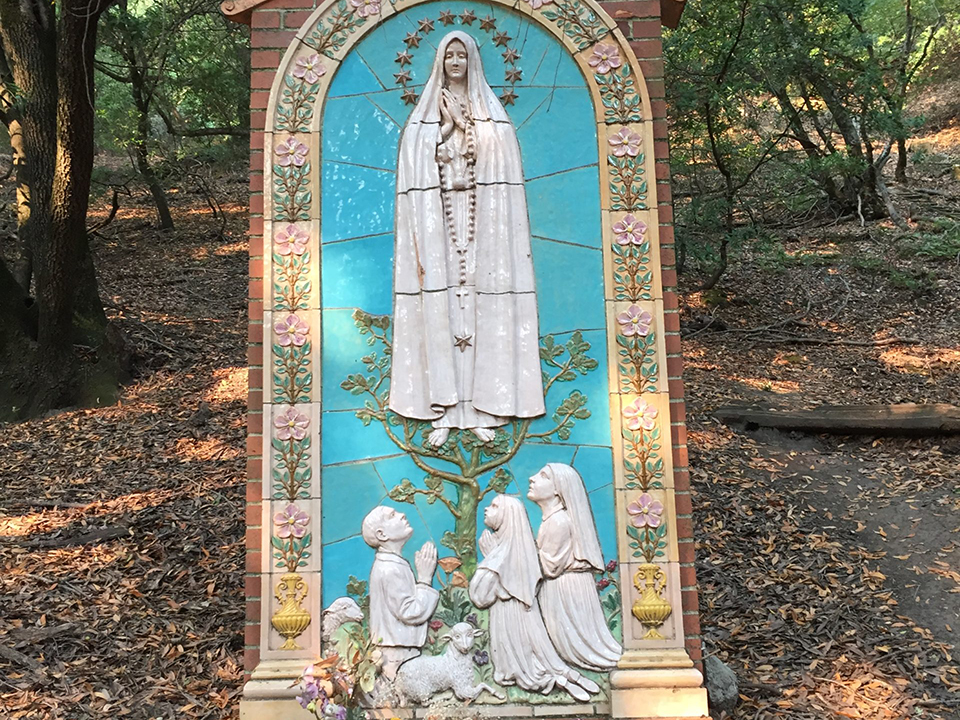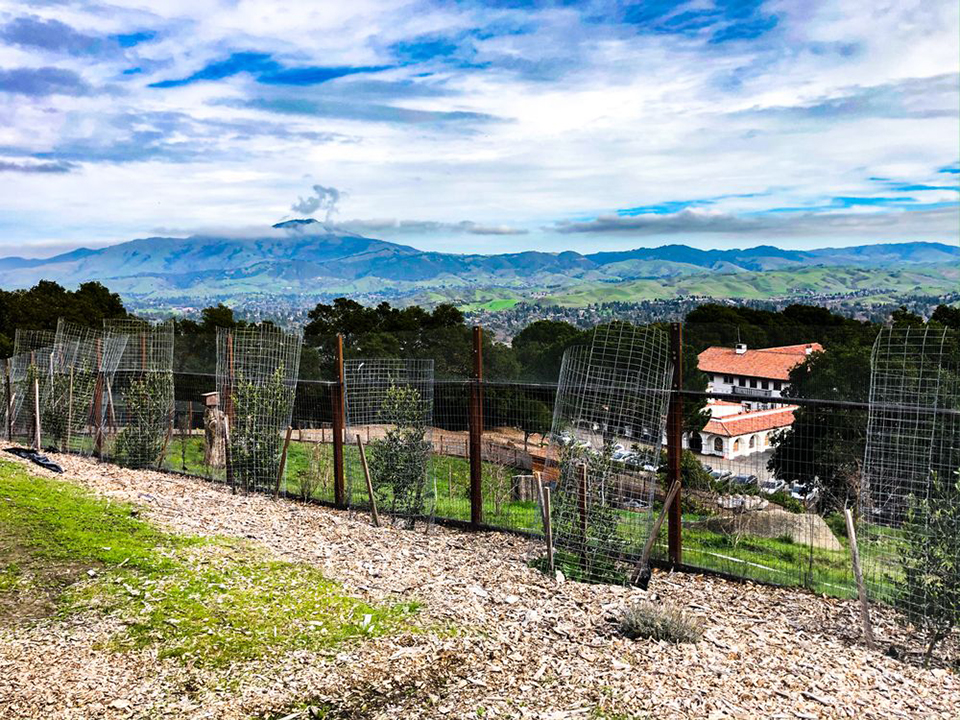 Deer Path & Hillside Trail
A beautiful 3/4 mile walk through the woods

Windmill Walk 
A wide 2/3 mile loop that circles the retreat
Caring for creation is a fundamental Franciscan charism.  San Damiano has partnered with the organization Palomacy by adopting pigeons to save the lives of domestic (unreleasable) pigeons and doves.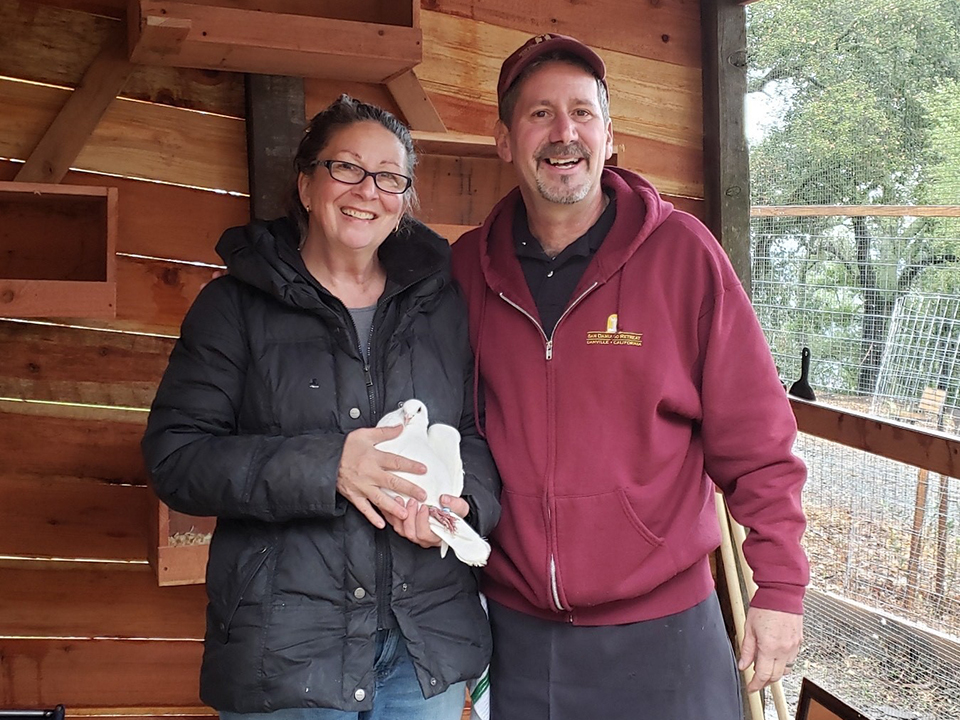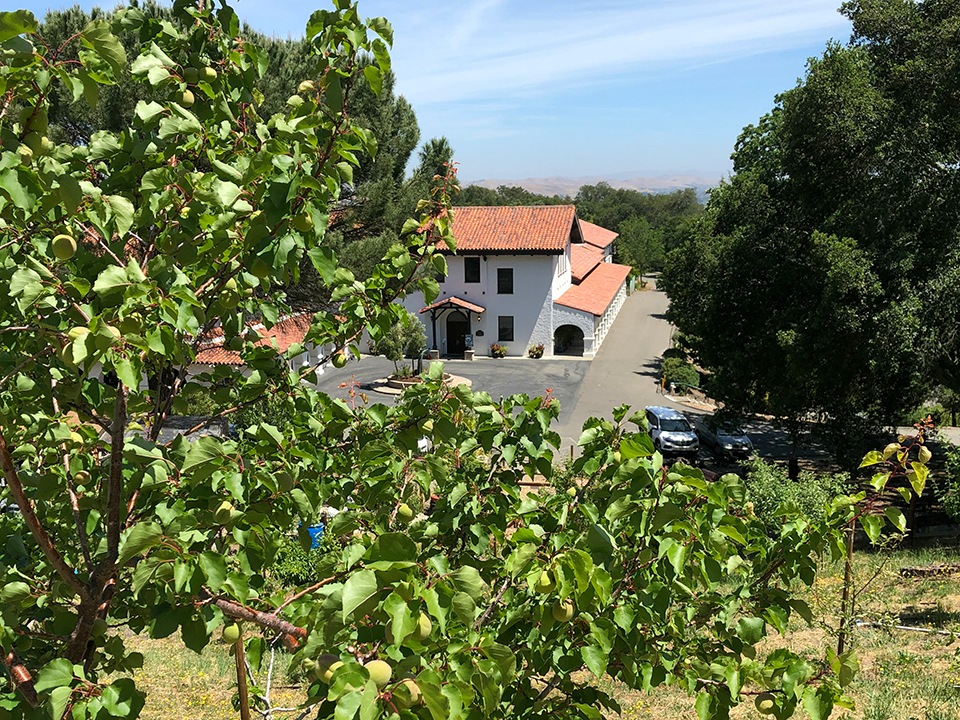 The hillside orchard  is graced with  pear, fuyu persimmon, pomegranate, fig, apple, mandarin, apricot, and plum trees and is encircled with lavender and Arbequina olives.
Enjoy the sounds of flowing water, birds, and frogs and take time to smell the flowers. Our courtyard is reserved for registered guests.  We invite you to contact us to plan a day enjoying the fountain and other sacred spaces.