Event Details
Women's Writing Retreat: Would you like to explore how writing can deepen Your Spiritual Life? "Listen to your words"
March 22, 2024 3:00 pm
Colette Lafia, Presenter
Michelle Francois-Walsh, Presenter
Women's Weekend Retreat
Check-in start at 3:00 pm – 6:00 pm.
7:00 pm – Dinner.
8:00 pm – First Session.
The retreat concludes with lunch on Sunday.
Cancellation policy
Overnight or Multi-day/weekend retreats: $50 fee. Day Retreat: $20. Fees may be applied to future retreats. The fees may be waived in event of extenuating circumstances. Contact Kateri at 925-837-9141 x315.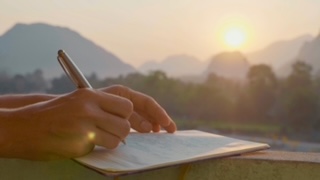 About the Event
Writing is a profound and personal way to listen to our heart and soul. It provides us with a way to hear what is stirring inside of us, and gives form to our innermost thoughts and feelings.  It's a perfect process for exploring and deepening our spiritual journey. 
"Listen to your words" is a contemplative writing retreat, offering you the opportunity to discover writing as a spiritual practice. We will engage in many forms of writing such as spiritual journaling, uncensored free writing, letter writing, and poetry writing. We will share our writing in a contemplative community that respects everyone's individual expression.
About the Presenter(s)
Colette Lafia
Colette Lafia is a San Francisco-based writer, spiritual director, and retreat leader. She is the author of "The Divine Heart (May 2021), Seeking Surrender, and Comfort and Joy." She has a passion for helping people connect more deeply with the presence of the sacred in daily life. Colette designs and facilitates retreats for an international audience, and has an active practice as a spiritual director. To learn more visit: https://colettelafia.com/
Michelle Francois-Walsh
Michelle Walsh is an educator, speaker and visionary behind My Village Well. Michelle's innate use of vulnerability, a disarming sense of humor, and her contagious zest for life, have created a safe haven where others are able to recognize and own their Divine gifts. Using her five daughters as inspiration, Michelle develops Workshop and Retreat curriculum around topics such as: courage, positive body image, and creating healthy boundaries.Michelle is a Community Builder and Empowerment Coach, who hosts both online and in person offerings to meet individuals where they are, while intentionally supporting them to move forward with a renewed sense of fulfillment. Website: www.myvillagewell.com