Event Details
Coming to Believe We Matter
July 1, 2022 3:00 pm
Margaret Riley, Presenter
Jim Greer, Director of San Damiano, Presenter
Cancellation policy
Overnight or Multi-day/weekend retreats: $50 fee. Day Retreat: $20. Fees may be applied to future retreats. The fees may be waived in event of extenuating circumstances. Contact Kateri at 925-837-9141 x315.
About the Event
This retreat focuses on the truths that we are worthy of recovery and ongoing support at all stages of sobriety and life. The retreat is for people of all ages and stages of sobriety. We will provide a safe environment for expression so that the battle against indifference can be arrested a day at a time. To attend you need only to desire to grow spiritually.
San Damiano Retreat Center is founded by the Franciscan Friars who follow the rule of St. Francis who lived from 1181 until 1226. The Franciscans offer profound hospitality. We welcome guests regardless of race, religious affiliation, no affiliation, gender orientation, with a value for diversity and a preference for the poor. No one will be turned away for lack of funds. The peace prayer of St. Francis can be seen in the writing on the eleventh step in the A.A. book, Twelve Steps & Twelve Traditions.
About the Presenter(s)
Margaret Riley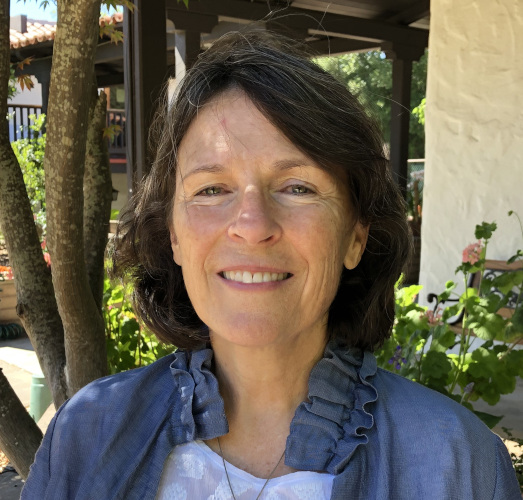 Margaret Riley has been a Spiritual Director since 2008, when she became certified via the Mercy Center in Burlingame, CA. Her Spiritual roots are Christian in the Roman Catholic Church, but in her practice as a Spiritual Director and retreat presenter, she enjoys companioning spiritual seekers from any tradition (or no tradition).
Margaret obtained a Master's degree in Pastoral Ministry from the Franciscan School of Theology, Berkeley, CA. (FST/GTU) in 2004. She has joyfully lived in the Bay Area for over 31 years and has been a full-time Minister in the Diocese of Oakland since 1994. Margaret's study, understanding and experience of spirituality is born of a great variety of sources, including but not limited to the Ignatian tradition, Social Justice work, Addiction Recovery and 12-Step spirituality, Codependency recovery, Divorced/Widowed healing, Grief and Loss, Incarceration/Justice work, Mindfulness/Meditation, and Franciscan Spirituality.
Jim Greer, Director of San Damiano
The presenter is Jim Greer. Jim is the new director of San Damiano Retreat Center. Jim has been the director of retreat centers on the east coast for the Passionists, The Jesuits, and the Divine Word Missionaries. Jim is trained and experienced in Spirituality, Religious Education, Pastoral Counseling, and he is A Certified Addictions Counselor. Jim has been in recovery for forty-five years, one day at a time. Jim has presented on hundreds of twelve step retreats on the east coast but only as far west as Memphis, Tennessee.