Event Details
Coming to Believe We Matter
July 1, 2022 3:00 pm
Margaret R., Presenter
Women in Recovery
12-Step Weekend
Cancellation policy
Overnight or Multi-day/weekend retreats: $50 fee. Day Retreat: $20. Fees may be applied to future retreats. The fees may be waived in event of extenuating circumstances. Contact Kateri at 925-837-9141 x315.
We're sorry, but all tickets sales have ended because the event is expired.
About the Event
Women in Recovery is a first annual weekend retreat for women in Alcoholics Anonymous and Al-Anon to revitalize their recovery and connect with other women.  Facilitated by Margaret R and team of other women in recovery and in AA and Al-Anon
Special Guest: Certified Meditation and Yoga Instructor – Donita
The weekend is filled with many different activities centered around recovery, fun, and fellowship. We host AA and Al-Anon speakers, meetings, meditation, yoga, a labyrinth walk, and a workshop with breakout sessions. We also have plenty of fun with arts and crafts and more. San Damiano is beautiful, peaceful setting ideal for growth and healing.
We sincerely hope you leave the retreat with new friends, feeling rejuvenated in your recovery. We look forward to seeing you there!
Retreat includes:
• Air-conditioned Single or Double rooms
with Bathroom and Shower
• Nutritious Chef-prepared Meals
• Guided Meditation
• Gentle Yoga
• Recovery Meetings
• Spiritual Groups
• Spiritual Walks
• Designing Your Own Journal & Crafts
About the Presenter(s)
Margaret R.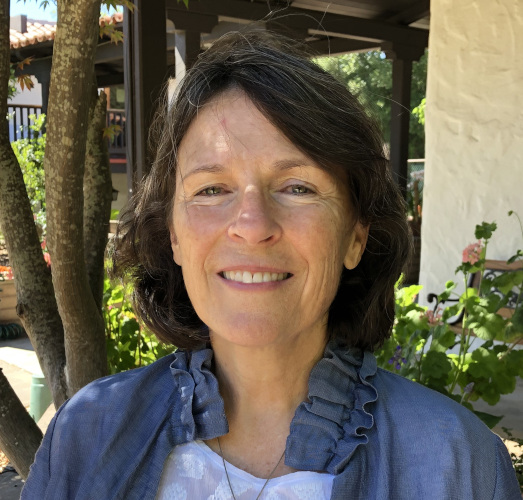 Margaret R. has been a Spiritual Director since 2008, when she became certified via the Mercy Center in Burlingame, CA. Her Spiritual roots are Christian in the Roman Catholic Church, but in her practice as a Spiritual Director and retreat presenter, she enjoys companioning spiritual seekers from any tradition (or no tradition).
Margaret obtained a Master's degree in Pastoral Ministry from the Franciscan School of Theology, Berkeley, CA. (FST/GTU) in 2004. She has joyfully lived in the Bay Area for over 31 years and has been a full-time Minister in the Diocese of Oakland since 1994. Margaret's study, understanding and experience of spirituality is born of a great variety of sources, including but not limited to the Ignatian tradition, Social Justice work, Addiction Recovery and 12-Step spirituality, Codependency recovery, Divorced/Widowed healing, Grief and Loss, Incarceration/Justice work, Mindfulness/Meditation, and Franciscan Spirituality.