Event Details
'Why Franciscans?' A 3-Day Retreat with Dr. Michael Cunningham
October 27, 2023 3:00 pm
Dr. Michael Cunningham, OFS, Presenter
Laura Woodworth-Gibson (Musician), Presenter
Re-Introduction to Franciscan Spirituality. Three Days Of Spiritual Discovery and Let by Dr. Michael Cunningham, OFS. Check-in on Friday is from 3:00 PM – 6:00 PM. Dinner is served at 7:00 PM. First Session on Friday evening around 8:00 pm. The retreat concludes with lunch at noon on Sunday.
Cancellation policy
Overnight or Multi-day/weekend retreats: $50 fee. Day Retreat: $20. Fees may be applied to future retreats. The fees may be waived in event of extenuating circumstances. Contact Kateri at 925-837-9141 x315.
About the Event
Have you ever wondered what draws so many people to the Franciscan Way in the world. St Francis of Assisi was a rebel in his time, even though he was an avid peacemaker. His radical approach to living out the Gospel in the world was unnerving to many of his era. Today, many consider St. Francis and Franciscans associated with kindness to the earth and its creatures, while this is true, it is only a part of the story.
Now, 800 years since the founding of his movement there is much to draw on which makes up the Franciscan Way or character in our world. The things that Francis held close to his heart have never been more important, Love in all its various forms, care of the earth, community and support of each other, promotion of peace instead of war, the list is long and beautiful.
This weekend will explore what makes up the Franciscan Charism and more importantly, how it relates to almost every aspect of our lives today. Please join us to an inside glimpse into our Francisan community here at beautiful San Damiano, and journey with us in a weekend of nature, prayer and celebration.
About the Presenter(s)
Dr. Michael Cunningham, OFS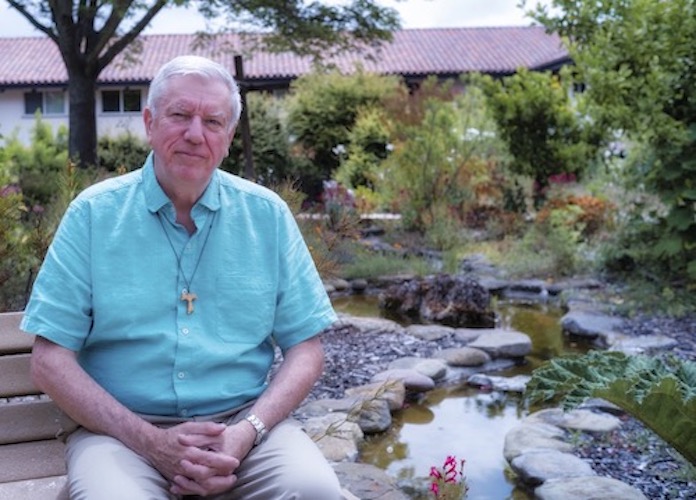 Dr. Michael Cunningham, OFS, completed his MA in Ministry at St. John's Seminary in Brighton, MA, and his Doctorate in Ministry at Catholic University in Washington, DC. He is the Executive Director of San Damiano Retreat in Danville, CA. Michael has been a formation director with the Secular Franciscans for many years. Michael is married with four children and eleven grandchildren and is an avid writer, photographer and motorcyclist.
Laura Woodworth-Gibson (Musician)
Laura Woodworth-Gibson is a Cantor and Music Director. A frequent contributor at San Damiano since 2016, she has been involved in liturgical music since 1975, serving in parishes in California, Tennessee and Maine.  She is a graduate of Aquinas College in Nashville, TN.