Event Details
Lenten Stations of the Cross
April 9, 2022 9:30 am
Jan Stegner, MTS, MMC, Presenter
About the Event
Jan Stegner will be your guide on Saturday mornings during Lent.  Each week, she will read different renditions of the Stations.
If you are unable to attend the Stations in person, call us and we will send you a video link to a prior recording. The same will apply in the event of rain; we will send you a link to experience the Stations virtually.
There is no cost for these Stations.  We are grateful for any donations. We ask that you sign up for planning purposes.
About the Presenter(s)
Jan Stegner, MTS, MMC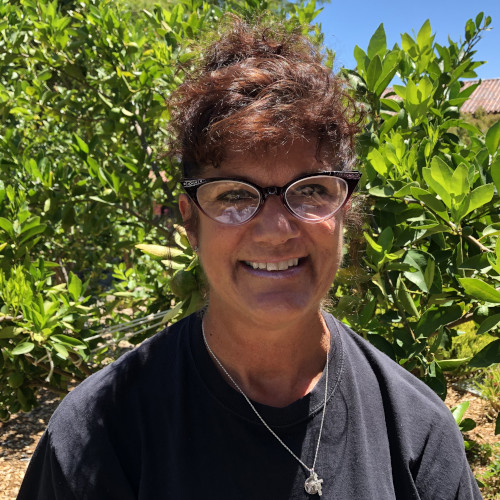 Jan is a graduate from the Franciscan School of Theology at the Graduate School of Theology in Berkeley, California. She holds two master degrees: Theological Studies, and Multi-Cultural Church. She has taught Religious Studies to children, teenagers, and adults for over nineteen years. Jan has worked at Saint Perpetua Parish in Lafayette and is devoted to San Damiano Retreat. She is married with two adult children and lives in Walnut Creek with her husband and their cat and three dogs.