Event Details
Women at the Stations – Veronica
April 26, 2022 10:30 am
Jan Stegner, MTS, MMC, Presenter
Easter Series on Tuesdays
Attend all or chose week(s)
E-mail Kateri if you wish to Zoom
Cancellation policy
Overnight or Multi-day/weekend retreats: $50 fee. Day Retreat: $20. Fees may be applied to future retreats. The fees may be waived in event of extenuating circumstances. Contact Kateri at 925-837-9141 x315.
We're sorry, but all tickets sales have ended because the event is expired.
About the Event
Who were the Women at the Stations of the Cross?  Blessed Virgin Mary, Veronica, The Women Who Wept, Mary Magdalene.
Join us for this 4- part series as we explore these women who met Jesus on His walk to Calvary.  We will celebrate the Easter season, as we celebrate and get to know these women. Tuesdays 4/19, 4/26, 5/3, 5/10 from 10:30-Noon with optional lunch to follow.
About the Presenter(s)
Jan Stegner, MTS, MMC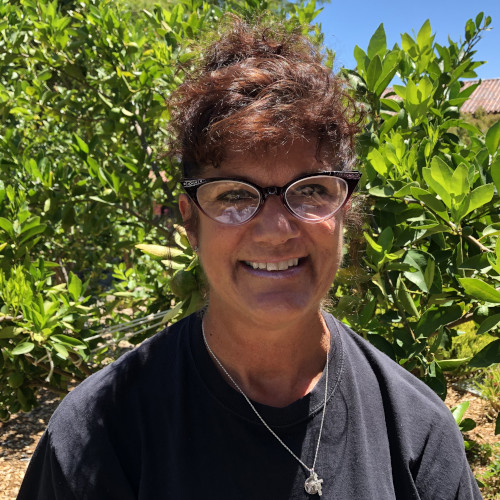 Jan is a graduate from the Franciscan School of Theology at the Graduate School of Theology in Berkeley, California. She holds two master degrees: Theological Studies, and Multi-Cultural Church. Jan taught Religious Studies to children, teenagers, and adults for over nineteen years, most recently at Saint Perpetua Parish in Lafayette. Jan has a devotion to San Damiano Retreat. She is married with two adult children and lives in Walnut Creek with her husband and their cat and three dogs.