Event Details
Advent Evening Series
December 7, 2023 7:00 pm
Margaret Riley, Presenter
Pastor Steve Harms, Presenter
Dr. Michael Cunningham, OFS, Presenter
Thursday Evening Advent with check in between 6:30 pm to 7:00 pm and the program start from 7:00 pm to 8:00 pm.
About the Event
As we are invited into this sacred season of watching, waiting, & preparing.
We will gather with other Advent journeyers once a week on Thursday evening
from 7:00 – 8:00 PM for a welcomed pause of prayer,
song, and reflection.
Thursday, November 30 ~ Michael Cunningham
Thursday, December 7 ~ Margaret Riley
Thursday, December 14 – Steven Harms
Thursday, December 21 – 7:00 ~ 8:15
Joyfully conclude our Advent series with
Jesse Manibusan
(he's a composer and singer/songwriter). But he is much more: storyteller, humorist, catechist, evangelizer, and encourager. Working with any and every age group, Jesse has that knack to build instant rapport, connect to his audience, and create life-giving memories that help deepen faith and cultivate the joy that inspires service, sacrifice and the celebration of life.
About the Presenter(s)
Margaret Riley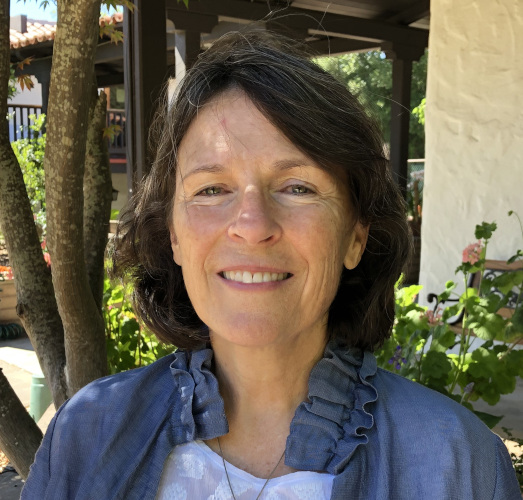 Margaret Riley has been a Spiritual Director since 2008, when she became certified via the Mercy Center in Burlingame, CA. Her Spiritual roots are Christian in the Roman Catholic Church, but in her practice as a Spiritual Director and retreat presenter, she enjoys companioning spiritual seekers from any tradition (or no tradition).
Margaret obtained a Master's degree in Pastoral Ministry from the Franciscan School of Theology, Berkeley, CA. (FST/GTU) in 2004. She has joyfully lived in the Bay Area for over 31 years and has been a full-time Minister in the Diocese of Oakland since 1994. Margaret's study, understanding and experience of spirituality is born of a great variety of sources, including but not limited to the Ignatian tradition, Social Justice work, Addiction Recovery and 12-Step spirituality, Codependency recovery, Divorced/Widowed healing, Grief and Loss, Incarceration/Justice work, Mindfulness/Meditation, and Franciscan Spirituality.
Pastor Steve Harms
Pastor Steve has a Masters of Divinity (M.Div) and an MA in Theatre Arts.  His years in ministry have taken him from the streets of the Tenderloin in San Francisco to the streets of Danville. Steve previously served as the President of the Interfaith Council of Contra Costa County and remains actively engaged in deepening Interfaith connections within the community. Pastor Steve provides compassionate pastoral care and is a gifted preacher who enjoys creative worship. He has maintained a long-standing involvement in and passion for justice advocacy; he is a Master teacher of Tai Chi Chuan.
Dr. Michael Cunningham, OFS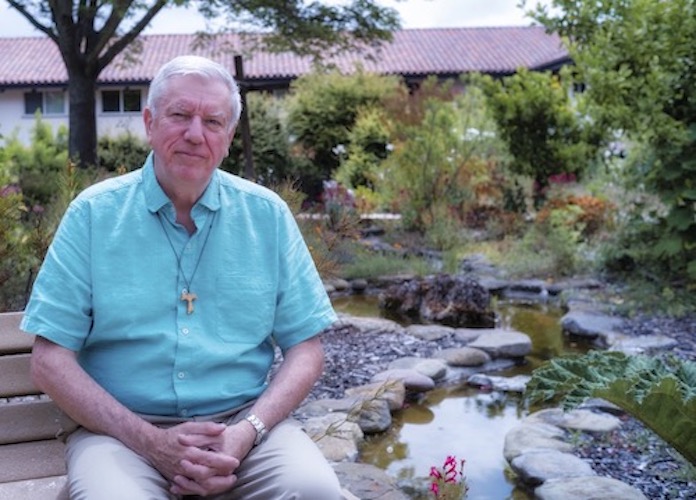 Dr. Michael Cunningham, OFS, completed his MA in Ministry at St. John's Seminary in Brighton, MA, and his Doctorate in Ministry at Catholic University in Washington, DC. He is the Executive Director of San Damiano Retreat in Danville, CA. Michael is married with four children and eleven grandchildren and is an avid writer, photographer and motorcyclist. Michael is a Retreat Master and Spiritual Director.