Event Details
Emerging from the Pandemic
March 27, 2022 1:00 pm
Jim Greer, Director of San Damiano, Presenter
Jan Stegner, Presenter
5-Week Series on Addictions
Sundays 3/6 –  4/3
Attend One or More
About the Event
Spiritual "barnacles" can cling to us after a long period of difficulty, setbacks, sickness, confinement, or loss.  Are there any addictive behaviors or dependencies that we have leaned on during COVID and how do let go of  them and lay them at the feet of the crucified Christ?  This retreat is about letting go of dependencies and gaining back our freedom by placing complete reliance on our loving God in a safe and confidential environment.
You are invited to attend any or all weeks.
Week 1: Excessive work (3/6/2022)
Week 2: Food addiction (3/13/2022)
Week 3: Internet addiction (3/20/2022)
Week 4: Substance abuse/addiction: alcohol, prescription drugs, or other substances (3/27/2022)
Week 5: Co-dependency on spouses, relatives, friends, or others  (4/3/2022)
Each session begins with a box lunch at 1:00 PM and ends at 4:00 PM.
About the Presenter(s)
Jim Greer, Director of San Damiano
Jim Greer is the Director of San Damiano Retreat. Prior to joining San Damiano, he has served as the Executive Director of three other retreat centers: one Passionist, one Jesuit, and one Divine Word Missionary. This is the first time that Jim has worked in California. He is trained in spirituality, religious education, pastoral counseling, and he is a certified addictions counselor. Jim has also been in recovery one day at a time for forty-five years and has led hundreds of 12-step retreats.
Jan Stegner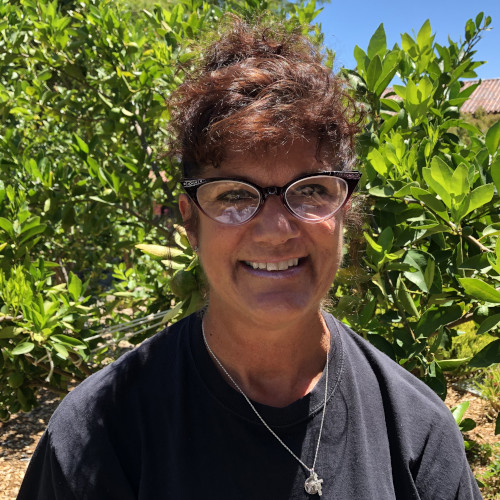 Jan is a graduate from the Franciscan School of Theology at the Graduate School of Theology in Berkeley, California. She holds two master degrees: Theological Studies, and Multi-Cultural Church. Jan has been teaching Religious Studies to children, teenagers, and adults for over nineteen years. Jan has worked at San Damiano Retreat Center, and also Saint Perpetua Parish in Lafayette. Jan is married with two adult children and lives in Walnut Creek with her husband and their cat and three dogs.